8th Annual OSBRC Starts Today!
October 18, 2021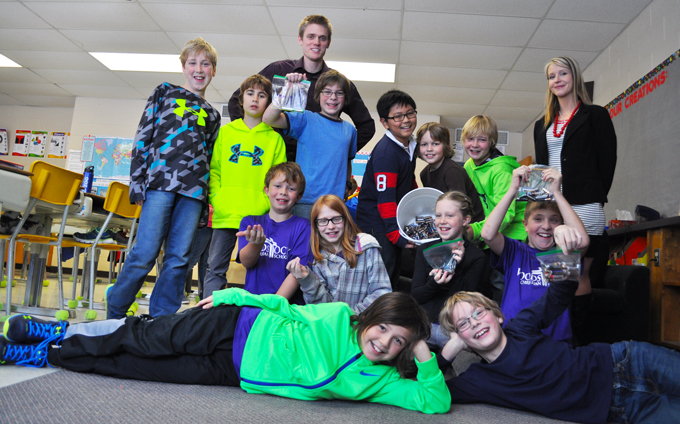 The Ontario Schools Battery Recycling Challenge, by Raw Materials Company, started today and it's scheduled to run until May 13, 2022. Its purpose is to teach students and their families about the proper way to handle and store household batteries.
There are many resources available to help students learn about different types of batteries and how to tape the terminals of the batteries that require it. At the same time, the Challenge gives everyone participating in it, a convenient option to recycle their batteries.
Each time a student recycles their batteries; Raw Materials Company makes a donation to a prize pool that will payout in three ways.
OSBRC Pledge Prize | 60% of the Prize Pool
The goal is simple. For each school to recycle 1.36 kilograms for every student and staff enrolled at the school. 1.36 kilograms is what the average Canadian household accumulates in a single year. The schools that meet their pledge will earn an equal share of the OSBRC Pledge prize. The Pledge prize is worth 60% of the prize pool.
Environmental Award | 10%
If your school is doing all kinds of amazing things for the environment, we want to hear about it! Tell us about all the ways you're making your community a better place to live for a chance to win the Environmental Award. We'll review all of the submissions at the end of the Challenge, and we'll select one lucky winner!
SickKids Foundation | 30%
The OSBRC will donate 30% of the prize pool to the SickKids Foundation at the end of the Challenge on behalf of all participants.
Student Mission Draws
Students can also win individual prizes for doing Student Missions. There are three draws during the year. The first draw is December 3rd and it's for a chance to win one of five $50 Visa gift cards.
The second draw is just after Family Day on February 22nd. This draw is exclusive to Battery Bosses - student that have completed all five battery missions. One lucky winner will win a family stay at Great Wolf Lodge in Niagara Falls!
The final draw for a chance to win one of five $50 Visa gift cards will take place on Earth Day – April 22, 2022.
Best of luck this year, stay safe!
---
Related Links
Search
Recent Entries
Categories
Tag Cloud
Monthly Archives
Favorite Links