Congratulations Antonio! First Battery Boss of the year!
October 27, 2016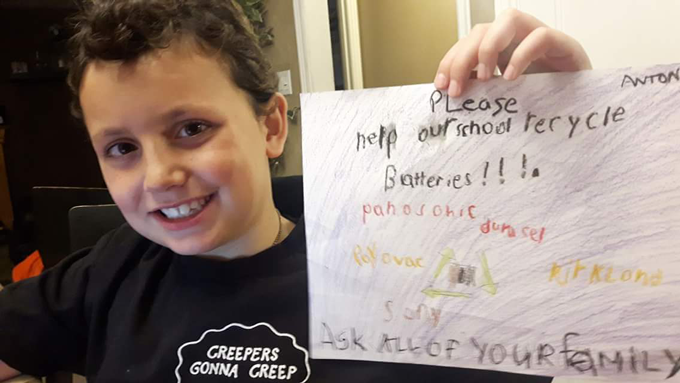 It's on like Donkey Kong! The Challenge just started and we already have our first Battery Boss of the year!
Congratulations to Antonio of Hamilton! Antonio completed all five student missions and as a result, his name will be entered two times in the upcoming student prize draw on December 9th, 2016. Antonio will also have another chance to win in the Family Day prize draw on February 20th, 2017. The Family Day prize draw is exclusive to Battery Bosses and the winner will walk away with a family trip to Great Wolf Lodge in Niagara Falls!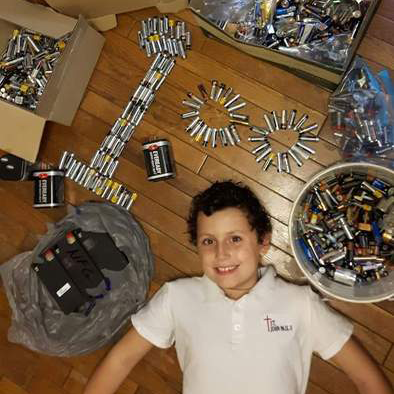 Antonio was "over-the-moon" to learn that he was the first student to complete all five missions this year. He received a lot of help from everyone in his family and his mom helped by spreading the word on Facebook and at her work. Because of his efforts, many more people are now aware that batteries should be recycled! Great job Antonio!
Antonio's mother says that he's been very focused on this project and he's proud to be helping the environment and the SickKids Foundation, a cause that means a lot to Antonio and his family. We're all very proud of Antonio too!
When we asked Antonio how he feels about being the first Battery Boss of the year, he said "It feels AWESOME!"
Good luck in the upcoming draws Antonio!
---
Related Links
Search
Recent Entries
Categories
Tag Cloud
Monthly Archives
Favorite Links