Congratulations Student Mission Prize Draw Winners!
December 22, 2014
Since the beginning of the Ontario Schools Battery Recycling Challenge on October 20th, many students have signed up to take part in the Student Missions for a chance to win one of five $50 Visa Gift Cards before Christmas.
The first draw for the Gift Cards was held on December 15th at 12:00 p.m. and we're please to announce the first five winners!
Carmine - Brantford, Ontario
Ethan – London, Ontario
Kevin – Fenwick, Ontario
Coleman – Brantford, Ontario
Sofia – Port Colborne, Ontario
Congratulations to everyone that signed up to take part in the Student Missions. Students that did not win a prize during the first Prize Draw will still have a chance to win during the Final Draw on April 24th, 2015.
---
The Gift of Giving
For the second half of this announcement, we want to share a heartfelt story about one of our winners. Ethan's mother was so delighted to hear that her son had won and contacted us shortly after to tell us this wonderful story about how Ethan is planning to spend his winnings.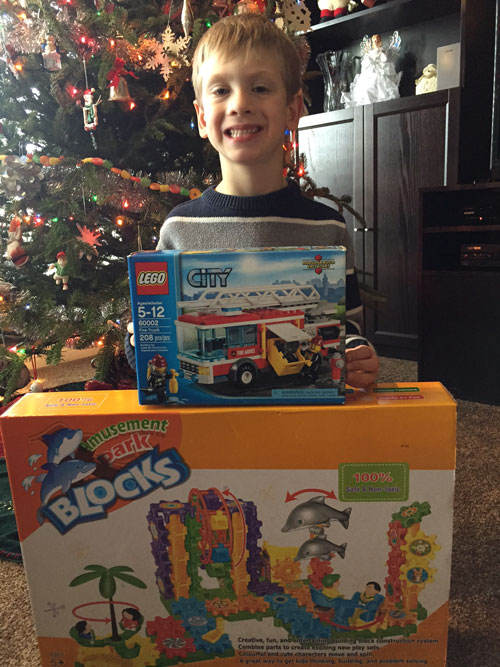 I wanted to let you know that last night when I picked him up, I told Ethan that his name was chosen to win a $50 prize and he was very excited. I explained to him that it was a lot of money and that there were lots of things that he could do with it. I gave him 6 or 7 (equally weighted) options from going to the toy store to pick out something special for himself to playing lots of games at the local play place to going to a movie or going out for a special dinner. Ethan decided that he wanted to donate a toy to a 'little girl' who needed a brighter Christmas and buy himself something special too. That made me very proud that he chose that option. Your prize has also brought with it an opportunity for Ethan to share with those who are less fortunate than himself, particularly at this time of year.

Thank you Sarah,

Lee-Anne
---
We want to thank everyone that takes the time to recycle their batteries and a special thanks to all of the students taking part in our Student Missions. We also want to wish everyone a safe and happy holiday, Merry Christmas!
---
Related Links
Search
Recent Entries
Categories
Tag Cloud
Monthly Archives
Favorite Links