Last Day of the 2014/2015 OSBR Challenge!
April 24, 2015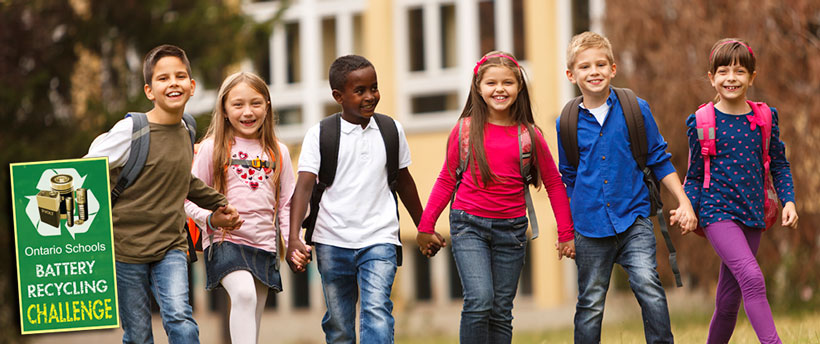 5:00 pm marks the end of the 2014/2015 Ontario Schools Battery Recycling Challenge (OSBRC). The Challenge started on October 20th, 2014 with a goal to educate children and their families about the importance of battery recycling and the proper ways to handle and store batteries in the home.
The program reached more than 57,000 students and staff at 100 schools across the province. Together they recycled and diverted an estimated 21,500 kilograms of used household batteries from community landfills! Wow!
We will be collecting all of the batteries recycled during the Challenge and bringing them to our ISO 14001 recycling facility in Port Colborne, Ontario. The batteries will be sorted by chemistry and detailed reports will be provided to each school that participated in the Challenge as proof of their diversion efforts. These diversion numbers can be reported in a school's annual diversion report.
Once all of the batteries have been sorted, we will be recycling all of the single-use alkaline batteries at our facility using the most sustainable recycling technology in use today. This process was specifically designed to recycle alkaline batteries and is able to recover 100% of the component materials for reuse. No part of the battery ends up in a landfill.
Up to 92% of those materials are upcycled, which means they are reused for their intended purposes. This displaces the need to mine for the equivalent amount of raw materials from ore, a major cause of green house gas emissions.
Stay tuned, we will be announcing the winners of the Challenge once all of the batteries have been collected and processed. Scores will be based on actual weights. You can expect an announcement by the third week of June.
Great work everyone!
---
Related Links
Search
Recent Entries
Categories
Tag Cloud
Monthly Archives
Favorite Links