Last Day of the OSBRC!
April 20, 2018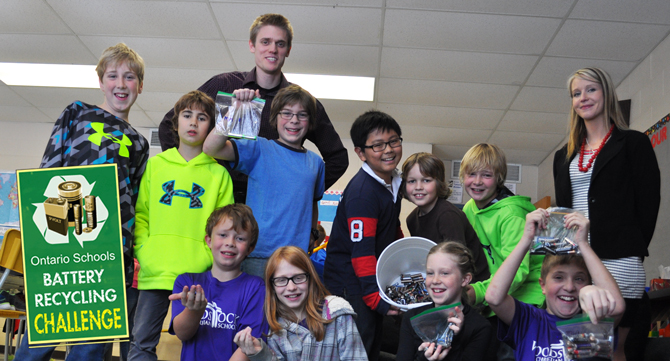 It's that time of year again. At 5:00 p.m. today, we locked the OSBRC Leaderboard to mark the end of this year's Challenge! Over the next few weeks, we'll be updating the OSBRC website to reflect the actual amount of batteries recycled during the Challenge, so things may still change!
Approximately 1.3 million batteries recycled!
This year, the Challenge reached 65,585 teachers and students and together, you recycled approximately 1.3 million single-use batteries! The prize pool is higher than we've ever seen it, and it's sure to climb even more by the time all the batteries have been sorted and weighed.

Winning schools will be announced in June!
Over the coming weeks, we'll be gathering all the recycled batteries and bringing them to our Port Colborne recycling facility to be sorted, weighed and processed using our patented recycling technology. 100% of the alkaline batteries will be reused and nothing will go to landfill.
We plan to name the winners sometime during the third week of June, so please check back often!
Thank you to everyone that participated in this year's Challenge, we wish you all the best of luck!
---
Related Links
Search
Recent Entries
Categories
Tag Cloud
Monthly Archives
Favorite Links