Liam is the First Battery Boss of the Year!
November 02, 2017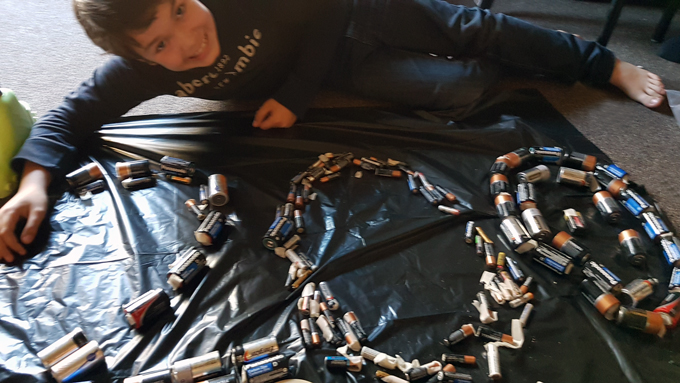 Congratulations Liam of Midland, Ontario!
Liam was the first student to finish all five OSBRC Student Missions!
Liam says it was an easy decision to recycle batteries for his school. He had already been recycling batteries and thought that the Challenge would be a good way to recycle even more batteries.
"Recycling is about turning old and broken items into good ones, instead of throwing them out to be put at the dump," said Liam. "I think that we should all keep the earth as clean as possible."
We couldn't agree more.
Liam now has two chances to win in the upcoming December 8th prize draw! He also has a chance to win the exclusive Battery Boss prize for a family stay at Great Wolf Lodge in Niagara Falls! That draw will be held on Family Day (February 19th, 2018).
Best of luck Liam!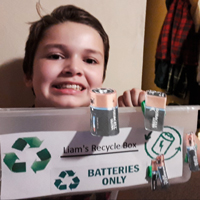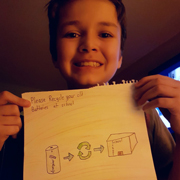 ---
Student Missions are a great way to raise awareness for your school recycling program. If your child's school is participating in the OSBRC, sign them up for missions and they'll have a chance to win individual prizes throughout the year.
---
Related Links
Search
Recent Entries
Categories
Tag Cloud
Monthly Archives
Favorite Links