Ontario Schools Battery Recycling Challenge!
October 01, 2014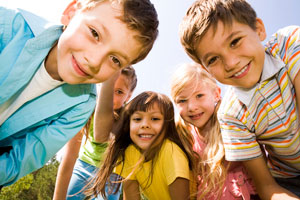 The countdown has begun, as we get ready to officially launch the Ontario Schools Battery Recycling Challenge!
On October 20th, 2014 (the first day of Waste Reduction Week), 100 elementary and secondary schools throughout the province of Ontario will take part in a competition to see who can collect and recycle the most primary single-use batteries during the school year. The top three schools at the end of the Challenge will be awarded a share of a provincial prize pool!
How much exactly? Well that all depends on how many batteries are recycled during the Challenge. To make things interesting we will guarantee a prize pool of at least $2000. That being said, there is no limit to what it can be and for every kilogram recycled we will donate .40 cents to the prize pool.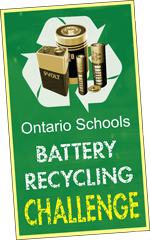 To level the playing field, the Challenge was designed to give smaller schools an equal opportunity to compete against larger schools in the province. Scores for the competition will be calculated based on the average amount of batteries collected from each student and staff member enrolled/employed at the school.
To help schools spread the word and keep their recycling programs top of mind, we have developed some useful resources that a participating school can use to promote their program. All of the resources can be downloaded conveniently from the Resource section of the Ontario Schools Recycling Challenge webpage.
In 2007, less than 5% of all the primary household batteries sold in Canada were recycled. Today, Ontario leads all other Canadian provinces recycling 17% of the available primary batteries in 2013.
It is expected that 745 million primary batteries will be sold in Canada annually by 2015. Primary batteries contain finite resources such as nickel, steel, zinc, potassium and manganese that can be recycled and reused in the manufacture of new products.
Ontario has some of the world's most progressive recycling laws and does a good job of holding manufacturers responsible (financially) for the end of life management of their products. This is done with strict, albeit necessary environmental regulations that define exactly what "recycling" is and when it comes to recycling batteries, there's no exception. As it stands, any company that wants to process primary alkaline batteries in Ontario must be able to meet the high recycling efficiency standards setout in the Stewardship Ontario program plan.
In Ontario, that means the component materials must be reused in the manufacturing of new products and that the materials must be reused in an application that they were originally intended for. It means that energy from waste is not considered recycling, it also means that repurposing a material and using it an application it wasn't originally intended for is also not to be considered "recycling" by definition.
At Raw Materials Company, we are dedicated to the preservation of our natural resources. Our patented process to recycle alkaline batteries is the most efficient technology in the world. Alkaline batteries are processed mechanically, separating the zinc, manganese, potassium, steel, nickel, paper and plastic. Our process creates negligible green house gas emissions and nothing is sent to the landfill.
The zinc, manganese and potassium are used as a micronutrient additive in commercial fertilizers to grow corn for biofuel. The steel and nickel is used in the manufacturing of new steel and the paper and plastic is sent to an energy from waste facility where it produces 80% of the energy our company uses to recycle the batteries. Because energy from waste is not considered recycling, our recycling efficiency rate (RER) is anywhere from 86% to 92% depending on the type of alkaline battery and its paper and plastic content.
With your leadership, guidance and encouragement, we hope to raise awareness for battery recycling using Ontario's younger generation as the catalysts for change. Our hope and vision is to create a sustainable world where products are manufactured, consumed and what's left is processed in the most sustainable way achievable. Together with your help, we believe it's possible.
---
Related Links
Search
Recent Entries
Categories
Tag Cloud
Monthly Archives
Favorite Links