OSBRC Student Mission Winners!
May 06, 2016
On April 22nd, Raw Materials Company randomly selected five Student Mission winners from more than 300 students that registered during the Challenge year.
The five Student Mission winners from our second and final draw of the 2015/16 Challenge are:
Corey – Springfield, ON
Ruby – Springfield, ON
Savanna – Stoney Creek, ON
Lola – Ridgeway, ON
Alexa – Springfield, ON
Congratulations to each of you and to everyone that signed up for Student Missions this year!
Here's a nice letter we received from Alexa of Springfield Public School. Springfield had the most Battery Bosses in the final draw.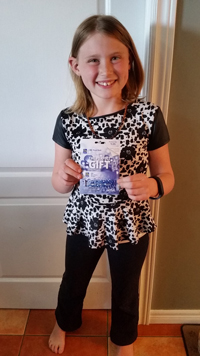 Hi, my name is Alexa. I am 9 years old and I am a battery boss! I helped collect thousands of batteries for Springfield Public School. As part of being a battery boss we put up signs and posters at the local Libraries, Post Office, Grocery stores and our local Lumber yard. Everyone in the community helped out! My parents helped out a lot by collecting batteries from friends and family members. There were many Facebook posts and many nights spent counting batteries. My Grandparents helped out a lot too, asking all of their friends and coworkers for all of their batteries.
It is very important to prevent the batteries from going into the land fill because it can hurt our animals as well as us. Batteries do not break down so they can be hurtful to our environment. My favourite mission to complete was the poster. I kept fixing it until it was perfect. I would love to be a battery boss again next year! I am not quite sure what I am going to buy yet with my Visa Gift Card but I love American Girl Dolls so I will probably put the money towards an outfit or doll.
I had a lot of fun being a battery boss and it was so exciting to see how many batteries our small school collected!
Thank you very much!
Alexa
---
Related Links
Search
Recent Entries
Categories
Tag Cloud
Monthly Archives
Favorite Links