OSBRC Wraps up Earth Day!
March 30, 2021
There is only three weeks left to recycle batteries before the Ontario Schools Battery Recycling Challenge wraps up on Earth Day. At the time of writing, 96 Ontario schools have recycled 727,232 batteries, despite all the obstacles that came with life during a pandemic. In fact, OSBRC schools have still managed to recycle a whopping 0.85 pounds per person and climbing!
So far, 13 schools have met their OSBRC pledge with many more schools on the edge of breaking through. Those that meet their pledge will earn an equal share of the OSBRC Pledge prize! The OSBRC Pledge prize is currently sitting at $3074.
The Raw Materials Company Environmental Award is also up for grabs. If your school showed a whole lot of recycling spirit this year, tell us about it! We invite schools to send pictures, videos or anything that helps them tell their story. At the end of the Challenge, we're going to review all of the submissions and choose one lucky school as the winner. Currently, the Environmental Award prize is worth $512.
Great Wolf Lodge Winner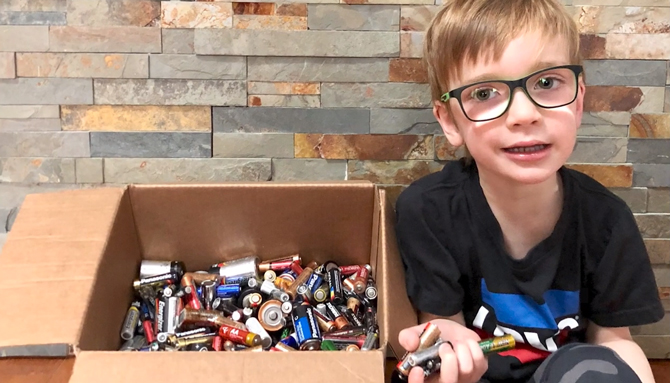 On February 15th, we randomly selected one lucky Battery Boss to win the Great Wolf Lodge Family Day prize draw. Congratulations Cohen of Springfield Public School!
Final Visa Gift Card Draw April 22nd!
OSBRC students still have time to complete all five Student Missions to become an official Battery Boss. Students that complete all five missions will earn a chance to win 1 of 5 $50 Visa gift cards in our final gift card draw on April 22nd.
Annual Donation to SickKids
As you know, the Ontario Schools Battery Recycling Challenge is donating 30% of the Prize Pool to the Hospital for Sick Children (SickKids). This season the OSBRC has raised $1,537! The money raised will go toward the construction of a state-of-the-art hospital and patient support centre.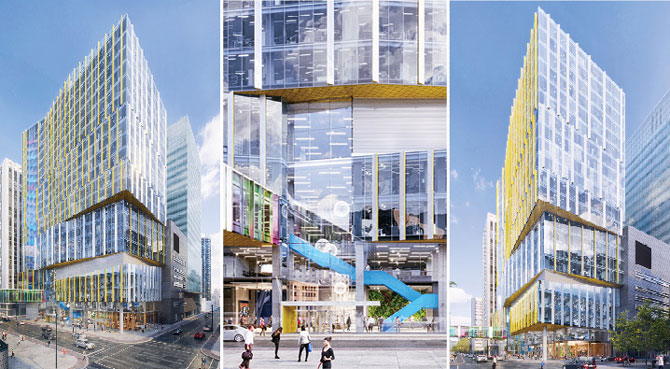 The Ontario Schools Battery Recycling Challenge is an annual recycling competition between schools across Ontario. Its purpose is to teach students and their families about the importance of battery recycling. The program also provides a convenient way for students and staff to recycle batteries. Since 2014, OSBRC schools have recycled more than 10 million household batteries, giving the resources inside them a second life.
---
Related Links
Search
Recent Entries
Categories
Tag Cloud
Monthly Archives
Favorite Links