Peterborough County School Wins Provincial Recycling Challenge!
June 20, 2015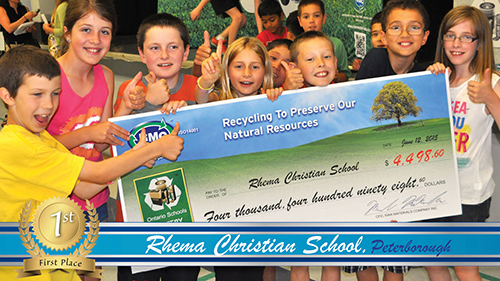 More than 57,000 students and staff from 100 schools across the province participated in the 2014/2015 Ontario Schools Battery Recycling Challenge (OSBRC) to recycle single-use batteries at home and at school. Rhema earned 13,603 points with each student recycling a whopping 10 times what the average Canadian household accumulates in an entire year!
Read the full story here!
---
Related Links
Search
Recent Entries
Categories
Tag Cloud
Monthly Archives
Favorite Links