Recycle Batteries to Support SickKids Foundation VS Campaign!
January 31, 2020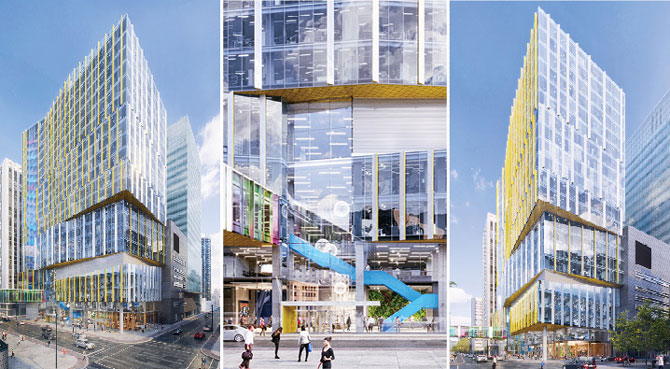 Above image is conceptual and subject to change.
Every year we reserve 10% of the OSBRC Prize Pool for SickKids Foundation in Toronto. At the end of the Challenge, a group of OSBRC ambassadors will visit the Foundation to make the annual donation on behalf of all those participating.
Since 1875, The Hospital for Sick Children (SickKids) has provided children and their families with world-class care, support and research to improve the health and well-being of children living in Ontario and around the world.
There are over 13,000 staff, students, trainees and volunteers at SickKids, and more than 400,000 patients and their families come through the SickKids doors every year. As Canada's most research-intensive children's hospital, SickKids conducts ground-breaking studies with global implications.
A hospital and research facility this size requires funding as well as philanthropic support. Donations to SickKids Foundation support the SickKids VS Limits Campaign, which is the largest fundraising campaign in Canadian health-care history. So far, the campaign has raised more than 75% of its $1.3 billion goal!

Images are conceptual and subject to change.
The money raised will be used to build a state-of-the-art hospital and patient support centre. For more information and renderings of the new hospital, please visit: http://www.sickkids.ca/projecthorizon
As much as the OSBRC is a Challenge where schools compete against one another for a chance to win prizes, always remember that it's much more than that. There's no doubt that recycling is good for the environment and your community, but as is the case here, recycling can also be a great way to support charities and causes that are important to all of us. So, as much as it is a competition, we're also working together to support something awesome!

For the month of February, the OSBRC will be awarding double the points for every drum that schools send in during the month. We're also going to be awarding the first of two family stays at Great Wolf Lodge in Niagara Falls! If you're a student, make sure you complete all of your missions before the draw on February 18th.
If there was ever a time to put the pedal to the metal, this is it. Best of luck friends!
---
Related Links
Search
Recent Entries
Categories
Tag Cloud
Monthly Archives
Favorite Links