Congratulations Violet of Port Rowan - First Battery Boss of the Year!
November 05, 2018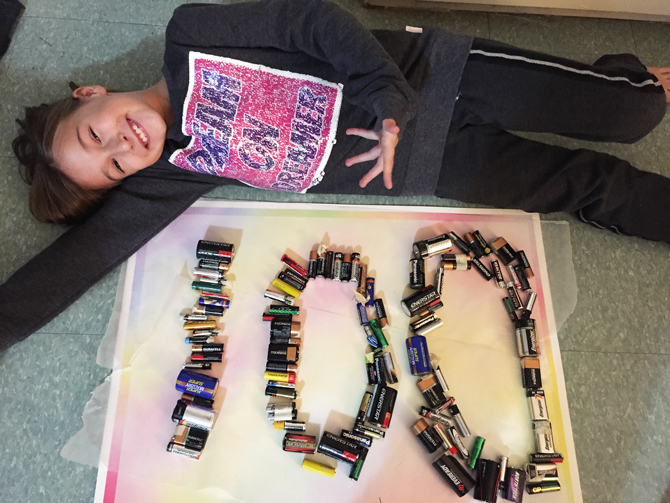 It wasn't even the end of the very first day before Violet of Port Rowan Public School completed her fifth mission to become the first Battery Boss of the Challenge!
This is the first time that Violet and her school have participated in the Ontario Schools Battery Recycling Challenge. Violet said that she was so excited to learn that she was the first to complete all five missions this year.
"I think it's very important for people to recycle their batteries because if we don't recycle our batteries, they will end up in the landfill causing more pollution," said Violet.
In Port Rowan, where Violet lives, there really wasn't anywhere that the community could go to recycle their batteries, so she's happy that her school is giving people in the community the opportunity to do the right thing.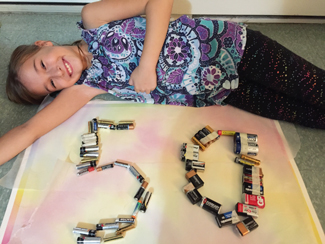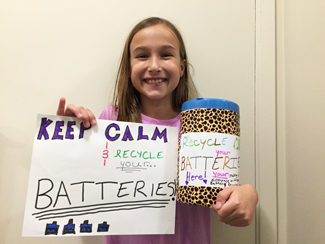 First Student Mission Prize Draw - December 7, 2018
Violet now has two chances, to win 1 of 5 $50 Visa gift cards in the upcoming prize draw. She has also earned an entry into the Great Wolf Lodge Prize Draw coming up in February!
Violet was also the first student to unlock the NEW Bonus Missions! There are three Bonus Missions in total, each one tied to an upcoming draw.
Student Missions are a great way to raise awareness for your school recycling program. If your child's school is participating in the OSBRC, sign them up for missions and they'll have a chance to win individual prizes throughout the year!
We asked Violet if she had anything else to share and she said, "Keep Calm and Recycle Your Batteries!"
Congratulations Violet, all the best this year!
---
Related Links
Search
Recent Entries
Categories
Tag Cloud
Monthly Archives
Favorite Links