Waste Reduction Week
October 15, 2014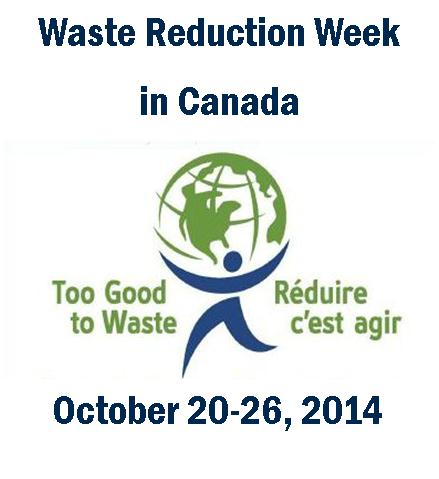 Waste Reduction Week (WRW) marks the launch of the Ontario Schools Battery Recycling Challenge!
WRW is celebrated annually all across Canada during the 3rd week of October. It reminds Canadians to "Take Action" and encourages us to think about the impact that our waste has on the environment. It's all about making better choices and taking a moment to think about the products we buy and ultimately what happens to all of these things when we no longer need them.
When we think of Waste Reduction Week and the 3R's Hierarchy (REDUCE, REUSE & RECYCLE), batteries are one of those interesting items that can tie into each one. Sure, a lot of battery-operated devices were designed to make our lives easier, but is brushing your teeth really all that exhausting? There are many hand driven options for things that use batteries. They're almost always cheaper and in a lot of cases they last longer.
When it comes to reuse, we all have the option to purchase rechargeable batteries. Depending on the type, the same rechargeable battery can be reused hundreds of times. For the batteries that can't be reused or recharged, which are 95% of the batteries we buy in Canada, its important that we recycle them responsibly too.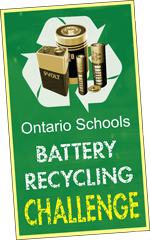 That's why we're inviting 100 elementary and secondary schools in the province of Ontario to participate in our Battery Recycling Challenge! We developed this Challenge to give teachers, students and their families a convenient option to recycle their alkaline batteries all year long. The Challenge begins on October 20th, 2014 and runs until the end of Earth Week, 2015. The top three schools at the end of the Challenge will receive a share of a cash prize pool!
By the end of 2015, Canadians are expected to buy 745 million single-use batteries annually. The majority of which (80%) are single-use alkaline batteries that contain finite resources such as steel, zinc, nickel, manganese and potassium. When we recycle alkaline batteries in Ontario, each of the component materials are recovered and reused and no waste is sent to the landfill!
If your school wants to do something impactful this year for Waste Reduction Week, sign up for the Ontario Schools Battery Recycling Challenge today!
---
Related Links
Search
Recent Entries
Categories
Tag Cloud
Monthly Archives
Favorite Links